Effects of Ingested Atmospheric Turbulence on Measured Tail Rotor Acoustics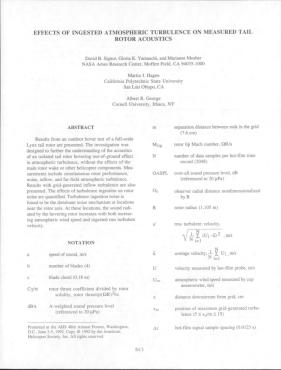 Effects of Ingested Atmospheric Turbulence on Measured Tail Rotor Acoustics
Presented at Forum 48
26 pages
SKU # : 48_2_002

Your Price : $30.00

Join or log in to receive the member price of $15.00!
Effects of Ingested Atmospheric Turbulence on Measured Tail Rotor Acoustics
Authors / Details: D.B. Signor, G.K. Yamauchi, M. Mosher, NASA Ames Research Center, M.J. Hagen, California Polytechnic State Univ., and A.R. George, Cornell Univ.
1
Recently Viewed Items
Popular Products