AHS International - AIAA
Transformative Vertical Flight Concepts Joint Workshop on
Enabling New Flight Concepts through Novel Propulsion and Energy Architectures
Tuesday, August 26th (8 am) to Wednesday, August 27th (12:30 pm), followed by optional tour
The event was a great success! Read here for a summary and future plans.
Attendees and AHS Members can download presentation slides.
Location:
CENTRA Technology, Inc.
4121 Wilson Blvd, Suite 200
Arlington, VA 22203
Sponsors:
CENTRA Technology, Inc.
F.N. Piasecki Foundation
Advance Registration: $50.00 (includes Wednesday lunch)
Note: space is limited, so no onsite registration is planned
Sorry! Only 100 seats were available, and they have now all been reserved!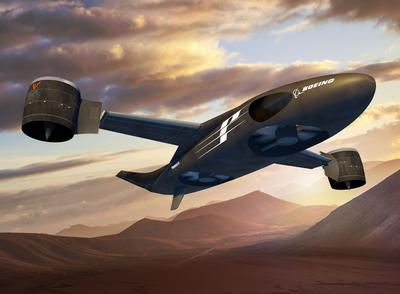 Objective: Embrace emerging technologies and approaches, such as electric/hybrid power and distributed propulsion, that offer the potential to fundamentally transform vertical flight configuration designs and operational concepts. As these new configuration types cannot be modeled adequately by conventional analytical tools modeling, and do not inherently fit into the existing rotorcraft certification framework (Part 27), they require new conceptual design tools and regulations able to capture the fundamental differences in approach. This workshop will bring together interested parties to establish a foundation from which investment can fill the gaps to achieve successful new aviation products.
Workshop Approach: Combine the mutual interests of technical organizations, government laboratories (NASA, DARPA) and industry to collaboratively explore and exploit the potential for new opportunities for vertical flight. The workshop is focused on achieving participation from all stakeholders, including new and small companies aggressively focused on this topic, as well as mature aerospace companies for whom this could enhance or augment their conventional vertical flight products.
Desired Outcomes:
Establish and document common needs, areas of collaboration, and advocacy to establish methods to encourage the future success of unconventional vertical flight concept solutions that are newly enabled by technologies.
Assemble a community to collaborate on new conceptual design and analysis tools that permit new configuration paths with far greater multi-disciplinary coupling (i.e. aero-propulsive-control) to be investigated.
Establish a community to develop and deploy regulatory guidelines with potential formation of an ASTM F44 Committee Subgroup for the development of consensus-based certification standards for General Aviation scale vertical flight systems that provides fixed wing approaches that don't fit within existing FAA Part 27 certification.
Launch an information campaign to ensure key U.S. Govt agencies to understand the benefit potential and industry interest in establishing new vertical flight capabilities.
---
Schedule Overview (Download the detailed program)
Aug 26th Morning
(8:00 am - 12:00 pm)
Welcome
Value Proposition of New Technologies to Vertical Flight?

Panel Discussion by Workshop Technical Co-Chairs

Concept Briefing: Joby Aviation S2 and Lotus Concepts
Concept Briefing: Pipistrel Electric Flight Lessons Learned with Taurus Electro/GFC G4
Emerging Electric Technologies/Concepts Perspectives Panel Discussion

Moderator: Dan Newman, Boeing – Senior Technical Fellow
Jaiwon Shin, NASA – Associate Administrator of Aeronautics
Ashish Bagai, DARPA –VTOL X-Plane Program Manager

Concept Briefing: Sikorsky Firefly
Lunch (Provided with registration fee)
Lunch Speaker: Mike Hirschberg, AHS International "V/STOL Historical Perspectives"
Aug 26th Afternoon
(1:00 pm - 5:00 pm)
Electric Energy Storage Technologies Panel Discussion:

Moderator: Eric Allison, Zee.Aero
Jeff Chamberlain, Argonne National Lab Battery Manager
Vince Castelli, CTO, Inc.
Josh

Buettner-Garrett

, Solid Power

Electric VTOL Prize Challenge: Christopher Frangione, XPrize
Electric Technologies Panel Discussion:

Moderator: JoeBen Bevirt, Joby Aviation
Craig Vonilten, Trust Automation
Michael Ricci, Launchpoint Technologies
Rory Keogh, Metis

Concept Briefing: AgustaWestland Project Zero
Dinner (Arranged No Host – not included in registration fee)
Aug 27th Morning

(8:00 am - 12:30 pm)
Welcome
Highly Coupled Distributed Electric Tools, Analysis, and Testing Capabilities Panel Discussion

Moderator: Mark Moore, NASA Langley
Carl Russell, NASA Ames
Alex Stoll, Joby Aviation
Andrew Gibson, ESAero
Steve Rizzi, NASA Langley

Certification Approach for Future Electric VTOL Concepts Panel Discussion

Moderator: Tom Gunnarson, Zee.Aero
John VanHoudt, FAA
Tom Flournoy, FAA
Jorge Ferandez, FAA

Closing Panel Discussion: Where Do We Go From Here?
Aug 27th Afternoon (2:00 - 4:00 pm)
NSWC Carderock Tour (Limited to 40, US Citizens Only - Confirmed Reservations Required)
---
Technical Chairs:
Mark Moore, NASA (AIAA)
Tom Gunnarson, Zee.Aero (AIAA)
Dan Newman, Boeing (AHS)
Administrative Chairs:
Mike Duffy, Boeing (AIAA / AHS)
Angelo Collins, CENTRA Technology (AHS)
Organizing Organizations:
This workshop is presented by:
American Helicopter Society International (AHS)
American Institute of Aeronautics and Astronautics (AIAA)
With support from the following committees:
AHS Advanced Vertical Flight Technical Committee
AIAA V/STOL Aircraft Systems Technical Committee
AIAA Transformational Flight Program Committee
SAE Power Systems, Propulsion, Electric Powertrain and Energy Storage Committees
ASTM F44 Committee on General Aviation Aircraft
Logistical Details:
Public Transportation: CENTRA's Arlington facility is located two blocks from the Metro Ballston-MU (Orange Line) and close to several bus stops. One bus stop is directly located in front of the Conference Center. (Travel details)
Parking: A parking garage is located underneath the Arlington facility. Street parking is also available as well as a parking garage located in the Ballston Common Mall across the street from the facility. (Google Map)
Lodging: CENTRA is located close to several lodging facilities that are in walking distance. (Hotels)
Updated: 7/26/14