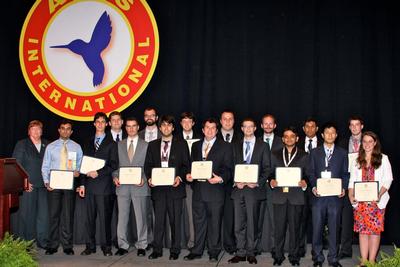 The Vertical Flight Foundation was established as the philanthropic arm of AHS in 1967. The Foundation's operation is made possible solely through voluntary tax-deductible contributions from people like you.
Since 1977, the Foundation has awarded 400 scholarships, thanks to the generosity and support of its contributors. Please make a charitable contribution to the VFF scholarship fund and help encourage the next generation of vertical flight leaders.
Note: students wishing to apply for VFF scholarships should remember that the deadline for the entire application package is February 1, 2013. See guidelines for more information.