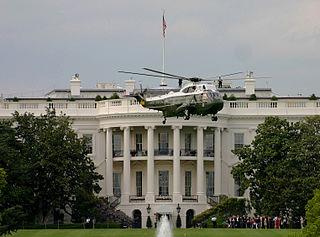 Vertical Flight Society members have reviewed the recently-signed US CARES Act and have compiled this summary. The impact of COVID-19 is hitting nearly all businesses, but may be hitting small businesses especially hard. VFS urges small US eVTOL and rotorcraft-related business in particular to review this information and the links at the bottom of the page for potential assistance.
The US Coronavirus Aid, Relief, and Economic Security (CARES) Act was
signed into law
by President Trump on Friday, March 27, 2020. This was the so-called "
Phase III
" of several proposed aid packages.
The CARES Act has two major provisions with a total value of approximately $754B that could help maintain the momentum of the vertical flight ecosystem.
The "Paycheck Protection Program" (referred to in prior versions as the "Business Interruption Loan Program") sets aside $300B in funding for small-business interruption loans to be issued through the Small Business Administration's 7(a) program.
A second "Exchange Stabilization Fund" would provide an additional $454B to support "loans, loan guarantees, and investments in support of the Federal Reserve's lending facilities."
Paycheck Protection Program
This $300B fund is meant to help small businesses maintain their payrolls by issuing loans through the Small Business Administration's 7(a) program. About 1,800 US banks, credit unions and other financial institutions work with the SBA to issue 7(a) loans.
Small businesses will be eligible for loans to help cover the cost of payroll, benefits, utilities, rent, mortgage payments, or other debts. If businesses maintain staff, then every dollar of credit they spend on those aforementioned expenses will be forgiven by the government four months later. The loans would be available during an emergency period ending June 30.
While it is widely reported that the program applies only to businesses with less than 500 employees, it's important to note that the bill appears to provide discretion for the Administration to designate firms with MORE THAN 500 employees as eligible businesses. The actual text states the following [emphasis added]:
"(D) INCREASED ELIGIBILITY FOR CERTAIN SMALL BUSINESSES AND ORGANIZATIONS.—

(i) IN GENERAL.—During the covered period, in addition to small business concerns, any business concern, nonprofit organization, veterans organization, or Tribal business concern described in section 31(b)(2)(C) shall be eligible to receive a covered loan if the business concern, nonprofit organization, veterans organization, or Tribal business concern employs not more than the greater of—

(I) 500 employees; or

(II) if applicable, the size standard in number of employees established by the Administration for the industry in which the business concern, nonprofit organization, veterans organization, or Tribal business concern operates."
It is unclear how the Administration would utilize Part II, but the authors likely included it as a hedge against being tied to a hard-and-fast 500 employee limit.
The current SBA loan approval process is complex and typically takes 60-90 days to execute, though it will likely be streamlined during the CARES Act implementation process.
Exchange Stabilization Fund
The Fund provides $500B to Treasury to provide loans, loan guarantees, and other investments, distributed as follows:
1. Direct lending, including:
$25B for passenger air carriers, eligible businesses that are certified under CFR title 15, part 145, and approved to perform inspection, repair, replace, or overhaul services, and ticket agents; [referred to by insiders as "section B1 loans"]
$4B for cargo air carriers; and ["section B2 loans"]
$17B for businesses important to maintaining national security. ["section B3 loans"]
2. Liquidity Support or indirect lending via the Federal Reserve totaling $454B ["section B4 loans"].
Regarding section B4 loans, the law does not detail how the Federal Reserve and the Treasury Secretary — who can authorize the required loans and investments — will interact. Given that almost half a trillion dollars is involved, it seems likely that the bill's authors are seeking to ensure that the Treasury and the Federal Reserve work in tandem for the disbursement of these funds. The intent may be for Treasury to design loan programs for affected businesses, states, and municipalities, and the loans are then bought by the Federal Reserve via its 13(3) programs.
In terms of timeline to implementation, the law states:
"As soon as practicable, but in no case later than 10 days after the date of enactment of this Act, the Secretary shall publish procedures for application and minimum requirements, which may be supplemented by the Secretary in the Secretary's discretion, for making loans, loan guarantees, or other investments under paragraphs (1), (2) and (3) of subsection (b)"
This text seems to indicate that the $454B credit facility is NOT subject to the 10 day timeline, and could take substantially longer to become available.
Several provisions of the CARES Act that could potentially benefit the vertical flight sector, though they will likely take several weeks or months to implement. In the meantime, several of the agencies and associations concerned with the COVID-19 relief efforts have dedicated pages tracking its progress:
For more information on the CARES Act, the National Law Review provided this summary: https://www.natlawreview.com/article/president-trump-signs-law-coronavirus-aid-relief-and-economic-security-cares-act