The Vertical Flight Society staff is extremely lean but efficient. The following descriptions indicate the basic areas of responsibility for each member of the VFS headquarters staff. Any questions that you may have can be directed to the staff member who covers that area. You can contact us at +1-703-684-6777 — our extensions are listed below.

Mike Hirschberg
Executive Director, x111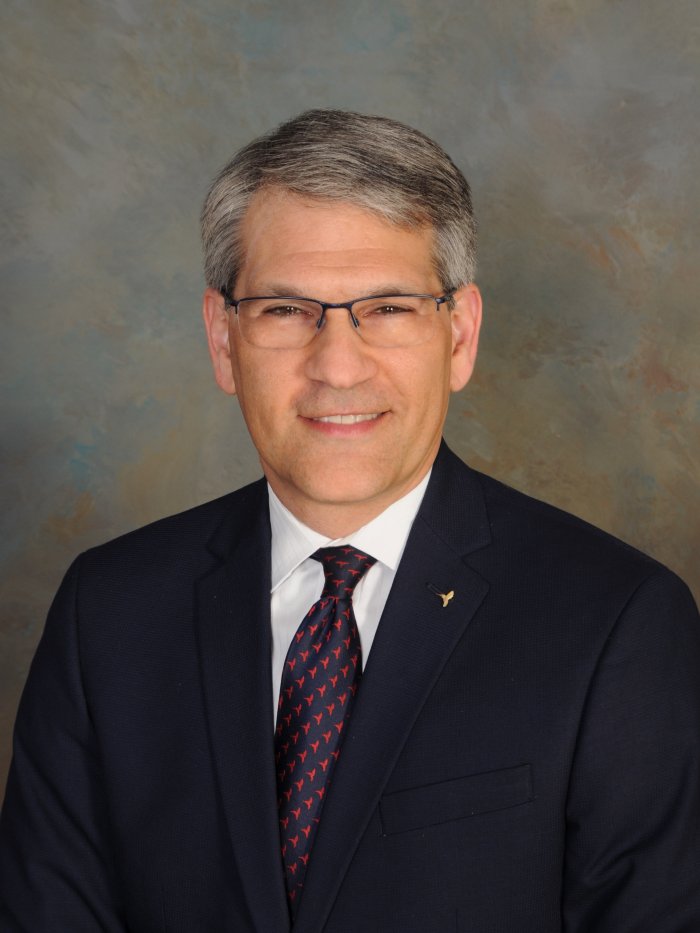 Mike Hirschberg assumed the duties of the Vertical Flight Society Executive Director in June 2011, after 20 years in the aerospace industry, primarily in vertical flight.
As the VFS Executive Director, he represents the vertical flight technical community and advocates for the advancement of vertical flight research and technology. Mr. Hirschberg is the publisher of all society publications, including Vertiflite, the Journal of the AHS, and the Annual Forum Proceedings.

Mr. Hirschberg was previously a principal aerospace engineer with CENTRA Technology, Inc., providing technical and program management support for over 10 years to the Defense Advanced Research Projects Agency (DARPA) and Office of Naval Research (ONR) on advanced aircraft and rotorcraft concepts. Prior to this, Mr. Hirschberg worked from 1994 to 2001 in the Joint Strike Fighter (JSF) Program Office, supporting the development of the X-32 and X-35 vertical flight propulsion systems.

He served as the Managing Editor of Vertiflite magazine from 1999 to 2011, and had been a contributing author since 1997. Mr. Hirschberg is an internationally-known lecturer, frequently presenting on vertical flight at short courses, meetings, conferences and universities, and is the author/co-author of hundreds of publications on helicopter, V/STOL and advanced aircraft developments, including three books.

Mr. Hirschberg holds a B.S. in Aerospace Engineering from the University of Virginia (1991), a Masters of Mechanical Engineering from Catholic University of America (1996) and a Master of Business Administration from the Virginia Polytechnic Institute & State University (Virginia Tech) in 2013.
He is an Associate Fellow of the American Institute of Aeronautics and Astronautics (AIAA) and a Fellow of the Royal Aeronautical Society (RAeS).

Julie M. Gibbs
Director of Technical Programs, x103

Julie M. Gibbs originally worked for VFS as the Director of Membership (1999-2005) after 12 years in the Washington, DC, offices of GKN Westland (now Leonardo) working as the Marketing and Meeting Manager. In more recent years, Julie worked as a Communications and Event Manager for a naval defense contractor and as an Executive Administrator supporting VP level management for an international IT technology service provider. She rejoined the Society in May 2016.

As the Director of Technical Programs, Julie is the principal liaison with the Vertical Flight Society technical community, supports the VFS Technical Director and all Technical Council meetings, and is the production manager of the Journal of the AHS. Julie also works closely with the Forum Technical Chair to coordinate the Forum's technical sessions, and coordinates the Forum student volunteer program, and supports with the Technical Committees with planning and executing their Technical Meetings and other activities.

Julie is also the point of contact for awards established/reviewed by the Vertical Flight Society Technical Council, including the Vertical Flight Foundation (VFF) Scholarships, the Robert L. Lichten Competition, the Alfred Gessow Forum Best Paper Award and the Student Design Competition.

David Renzi
Director of Meetings and Advertising, x105

David Renzi joined the Society in February 2002 and he is the principal coordinator of the Annual Forum, the largest event of the year for the Society. He conducts all technical exhibit sales and coordinates the exhibit hall floor and sponsorships. He also administers the subcontracting for Forum activities including convention and hotel services, tours, special events, transportation, and entertainment.

David works with the Director of Membership in the coordination, planning and scheduling of the Annual Forum and bi-annual Board of Directors meeting.

He is also the principal advertising contact for Vertiflite magazine, the Vertical Flight Society website, and all Forum-related publications.

Valerie Sheehan
Director of Membership, x107
Valerie joined the Vertical Flight Society in July 2015, with nearly 25 years of prior experience in international non-profits and membership associations, including the World Bank, World Resources Institute and, most recently, with the National Association for the Education of Young Children (NAEYC).
Valerie is responsible for all aspects of the Society's membership including day-to-day membership management, recruitment/retainment, member services, development and marketing, financials and membership communication. She is also the primary liaison to all VFS chapters, and oversees the VFS's annual awards program.
Valerie is a graduate of the University of Toronto and is fluent in French.
Director of Strategic Development, x110
Jim Sherman joined VFS in May 2019 as the Society's Director of Strategic Development, responsible for setting and executing the Society's strategy for promoting membership development and growth. Jim in particular is responsible for supporting the development of the "Electric VTOL Revolution" and expanding the Society's membership in this fast-growing market segment.
Jim worked for SAE International for more than 8 years as the lead event developer for aerospace and automotive technology, including AeroTech, Convergence, Aerospace Systems and Technology Conference (ASTC), International Powered Lift Conference (IPLC), and the Connect2Car program at CES. He also led many other strategic programs that coordinated SAE Aerospace activities.
Prior to SAE, Jim worked at BAE Systems in Johnson City, New York (now Endicott) for 15 years as a project engineer leading programs targeted at military ground vehicle power systems, hybrid-electric drive for heavy-duty vehicles (transit buses, class 5/6 trucks). As an individual contributor earlier in his career, he developed flight and engine controls, and systems/software test protocols for the V-22, C-17, F-18, Saab 2000, T700, GE90 and CFM56. Jim also worked at IBM for four years developing digital audio and video compression/decompression algorithms.
Jim holds a B.S. in Electrical Engineering from Penn State University, a M.S. in Electrical Engineering and an M.B.A from Binghamton University.
Randy Johnson
Director of Information Resources, x104

Randy Johnson joined the Society in October 2007. He is the Society's in-house IT specialist and is responsible for all network and systems administration. He is also the Society's webmaster, and together with the Director of Membership is responsible for configuration and maintenance of the Vertical Flight Society membership database.
Betty Chen
Academic Coordinator, x102

Betty Chen joined the Vertical Flight Society staff in August 2014 after serving in technical and administrative roles in the US, China and Argentina. She is fluent in Mandarin and Cantonese and is proficient in Spanish.
Betty is the Vertical Flight Foundation (VFF) Scholarship Fundraising Coordinator and the primary point of contact for students and for chapter development activities, and developing the Society's science, technology, engineering and mathematics (STEM) outreach and content. Betty also assists with graphic design, marketing activities, and website design, and serves as the Annual Forum Registrar and Asia-Australian Region development coordinator. She is also the principal point-of-contact for purchases of proceedings, technical papers, books and Vertical Flight Society novelties.
Alka Rathod
Administrative and IT Assistant, x100

Alka Rathod joined VFS in March 2019. As the Society's Administrative and IT Assistant, she keeps the Society's website up to date, manages the Vertical Flight Library & Online Store, provides database support and has taken on expanded administrative work with an increase in the Society's membership and vertical flight activities.
Alka previously worked for more than 25 years in New Delhi in various government departments. She acquired her studies in India. She is also fluent in Hindi, Punjabi and Gujrati languages.
---
Consultants & Advisors
In addition to the incredible volunteer contributions of the VFS membership, the Society has a wide range of consultants, advisors and assistants around the world, from leading major initiatives to writing and editing our Vertiflite magazine. A few of our most important advisors and consultants are listed below.
Rex Alexander
Advisor for VTOL Infrastructure
Rex Alexander has over four decades of military aviation, general aviation and commercial aviation experience, and is a globally recognized subject matter expert on helicopter, vertical lift and eVTOL infrastructure. He is the founder and president of the aeronautical consulting firm Five-Alpha (5α) and has served as Infrastructure Advisor to the Vertical Flight Society since January 2019.
He is co-chair of the US Helicopter Safety Team (USHST) Infrastructure Working Group, Chair of the National Fire Protection Association (NFPA) 418, Standard for Heliports, a member of ASTM International F38 WK59317 New Specification for Vertiport Design, a member of the Vertical Aviation Safety Team (VAST) Technology Working Group, a member of the Illuminating Engineering Society (IES) Technical Committee, a member of the Helicopter Association International (HAI) Vertical Flight Infrastructure Sub-Working Group.
Rex is an alumnus of Parks College of Aviation and a former US Army Warrant Officer and 'Aeroscout' Helicopter Pilot, Instructor Pilot and Standardization Instructor, having served both on active duty and in the Indiana Army National Guard.
Dan Gettinger
Director of Communications & Publications, and Vertiflite Managing Editor
Dan Gettinger joined VFS in October 2021. He serves as the managing editor of Vertiflite and is responsible for coordinating various VFS online communications and publications, including the Society's eVTOL newsletter and social media channels, particularly with the increasing demands for the Society's electric vertical takeoff and landing (eVTOL) information and resources.
Dan was previously an analyst for the Air Force Association's Mitchell Institute for Aerospace Studies, and for eight years was the co-director of the Center for the Study of the Drone at Bard College in New York. He is the author of numerous studies on unmanned systems, including "The Drone Databook," a 2019 publication that delved into the military inventories, units, operations and infrastructure of over 100 countries. His recent book, Unmanned Combat Aerial Vehicles: Current Types, Ordnance and Operations, was published by Harpia Publishing in December 2021.
Danielle McLean
Advisor for Workforce & Diversity, and Hydrogen
Danielle McLean is an entrepreneur, engineer and hydrogen-electric aviation thought leader. She is the founder and CEO of Hy-Sky™, a simple fast-paced hydrogen training hub for decision makers. She was the first woman founder and CEO of a hydrogen-powered aviation/aerospace company. As CEO at Happy Takeoff, her goals include developing technologies that decarbonize aviation, identifying opportunities for overlooked groups, and building multicultural teams. Prior to Happy Takeoff, Danielle received the Innovation Award by Spirit Aerosystems, one of the world's largest tier-one aerostructures manufacturers, for her maverick-like eVTOL evangelism and founded the company's UAM Advanced Product Development program.
In addition to co-founding/co-chairing the H2eVTOL Council, she is also the VFS Workforce & Diversity Advisor. Danielle has been a critical force in the growing momentum for hydrogen fuel cells in aviation and has pre-competitively connected over 200 companies. Danielle hosts the VFS DiversiFlite podcast where she connects industry leaders to aviation's most underrepresented groups.
---
The Vertical Flight Society
2700 Prosperity Ave., Suite 275
Fairfax, VA 22031-4340 USA
Phone: +1-703-684-6777
Fax: +1-703-739-9279
Email VFS
Updated Feb. 22, 2022