Airframe Aerodynamics of the CRW Demonstrator Aircraft in Hover with Winds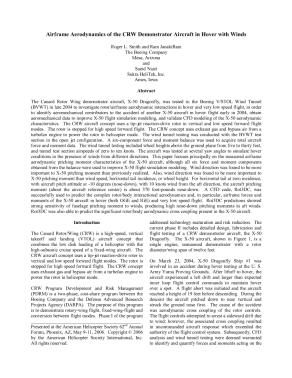 Airframe Aerodynamics of the CRW Demonstrator Aircraft in Hover with Winds
Presented at Forum 62
24 pages
SKU # : 62-2006-029

Your Price : $30.00

Join or log in to receive the member price of $15.00!
Airframe Aerodynamics of the CRW Demonstrator Aircraft in Hover with Winds
Authors / Details: R.L. Smith, R. JanakiRam, The Boeing Company; S. Niazi, Sukra HeliTek, Inc.
1
Recently Viewed Items
Popular Products