Analysis and Ballistic Testing of Three Similar Rotorcraft Structures Against the 23mm HEI Threat
Analysis and Ballistic Testing of Three Similar Rotorcraft Structures Against the 23mm HEI Threat
Presented at Forum 62
14 pages
SKU # : 62-2006-022

Your Price : $30.00

Join or log in to receive the member price of $15.00!
Analysis and Ballistic Testing of Three Similar Rotorcraft Structures Against the 23mm HEI Threat
Authors / Details: C.E. Sparks, M.A. Gonzalez, C.A. Kubes, Bell Helicopter Textron, Inc..
1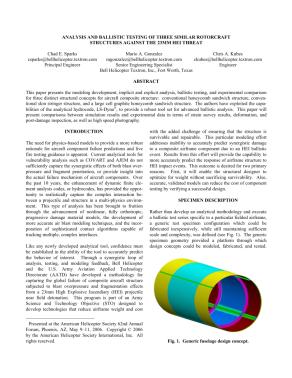 Recently Viewed Items
Popular Products