Design of the Variable Pitch Fan for the McDonnell Douglas MD 520N Helicopter Equipped with the NOTAR System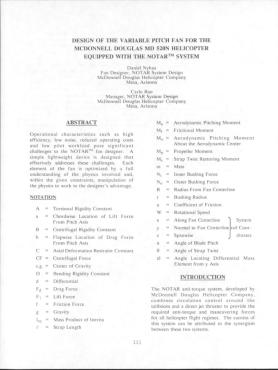 Design of the Variable Pitch Fan for the McDonnell Douglas MD 520N Helicopter Equipped with the NOTAR System
Presented at Forum 48
10 pages
SKU # : 48_1_008

Your Price : $30.00

Join or log in to receive the member price of $15.00!
Design of the Variable Pitch Fan for the McDonnell Douglas MD 520N Helicopter Equipped with the NOTAR System
Authors / Details: D.A. Nyhus and C. Rao, McDonnell Douglas Helicopter Co.
1
Recently Viewed Items
Popular Products