Fault Detection/Location System (FD/LS) How Much, How Little and How to Implement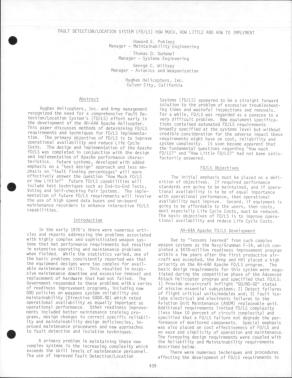 Fault Detection/Location System (FD/LS) How Much, How Little and How to Implement
Presented at Forum 40
8 pages
SKU # : 40_0_043

Your Price : $30.00

Join or log in to receive the member price of $15.00!
Fault Detection/Location System (FD/LS) How Much, How Little and How to Implement
Authors / Details: H.E. Pohlenz, T.D. DuHamel and G.C. Wiltsey, Hughes Helicopters, Inc.
1
Recently Viewed Items
Popular Products