LH-Embedded Training: The First Team's Approach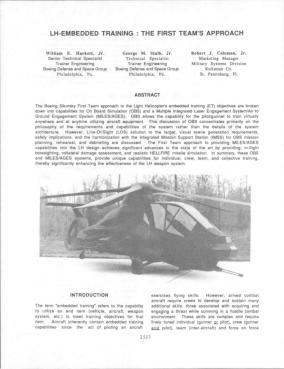 LH-Embedded Training: The First Team's Approach
Presented at Forum 47
16 pages
SKU # : 47_2_062

Your Price : $30.00

Join or log in to receive the member price of $15.00!
LH-Embedded Training: The First Team's Approach
Authors / Details: W.E. Hackett Jr. and G.M. Stulb, Jr., Boeing Defense & Space Group and R.J. Coleman, Jr., Kollsman Co.
1
Recently Viewed Items
Popular Products