The Development of Transonic Airfoils for Rotors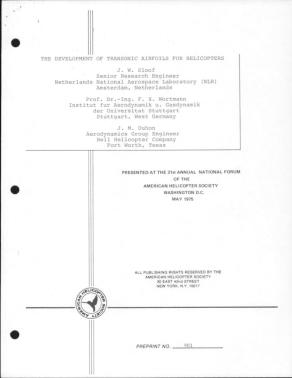 The Development of Transonic Airfoils for Rotors
Presented at Forum 31
14 pages
SKU # : 31_0_002

Your Price : $30.00

Join or log in to receive the member price of $15.00!
The Development of Transonic Airfoils for Rotors
Authors / Details: J. W. Sloof, Netherlands National Aerospace Lab.; F. X. Wortmann, University of Stuttgart, Germany; and J. M. Duhon, Bell Helicopter Co.
2
Recently Viewed Items
Popular Products