Wind Power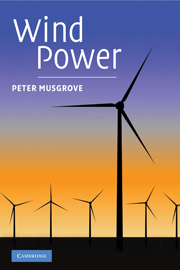 Wind Power
SKU # : b_9780521747639



Your Price : $40.00

Join or log in to receive the member price of $32.00!
Wind Power
Authors / Details:
Climate change caused by burning fossil fuels and escalating fossil fuel prices make the further rapid development of renewable energy sources a global imperative. Energy provided by wind power, though no panacea, has the potential to make a substantial contribution to meeting electricity needs in many countries. This concise and accessible account of the history and future development of wind power technology offers a complete overview of this vital field for engineers, scientists, students and all readers interested in wind power. Requiring no prior technical knowledge, this book provides a global historical assessment of wind power use, encapsulating sequential experimental changes, and concluding with narration of wind deployment, and an assessment of future options. Wind power is shown as compatible with large scale use: a clean, competitive and abundant energy source to help meet our future needs.
Considers the factors underpinning wind power's exponential growth since 1990, to help understand what we can expect from wind power in the future
Shows how the cost of wind energy compares with electricity produced by burning fossil fuels and explains simply how wind turbines work
Overcomes common misconception that wind power's unpredictability prevents its large scale use
Author: Peter Musgrove
Publisher: Cambridge University Press, 2010
Paperback, 323 pages, with index
Weight: 1.2 pounds
Dimensions: 7.25 x 6 x .6 inches
ISBN: 978-0-521-74763-9